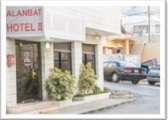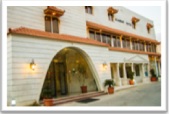 We are a family run independed group of hotels, offering luxury quality accomodations since 1980 .
Whether you are tourist ,a bridal party or a business conference this family run hotel is a great place to stay home away from home.
Alanbat Hotel is located in the peaceful heart of petra with sublim mountains and spectacular panoramic views of petras sunset .
We fell in love with the breathtaking Rift Valley of petra and so will you.
Alanbat Hotels offers exceptional services and facilities for you to enjoy .
with best regards
Raja Alnawafleh
General Manager
Special Offers
Free transoprtation to the petra visitor center
Free parking for cars and coaches
Camping area (kitchen,toilet and electric facilities )
free wifi internet
Exclusive souvenirs
Coffee Shop
Turkish Bath
Swimming pool
Location
Alanbat I
We are located just 8 minutes drive from the entrance of the archaeological site of petra and situated at an altitude of 1365 m above sea level .
Alanbat II,III
we are located just  5 minutes drive from the entrance of the  archaeological site of petra .